Nebraska Spider Control
Wyoming & Nebraska Spider Extermination/Removal
Spiders are an essential part of our ecosystem, providing crucial control of the overwhelming bug population by consuming the pesky gnats, flies, mosquitoes, and other insects swarming around Nebraska.
However, no matter how useful spiders are in the great outdoors, they are less than pleasant to have in your residence or commercial establishment.
If you are tired of continuously having to sweep away unsightly webs around your home or business, reach out for thorough spider control in Nebraska from our specialists at (308) 888-9924.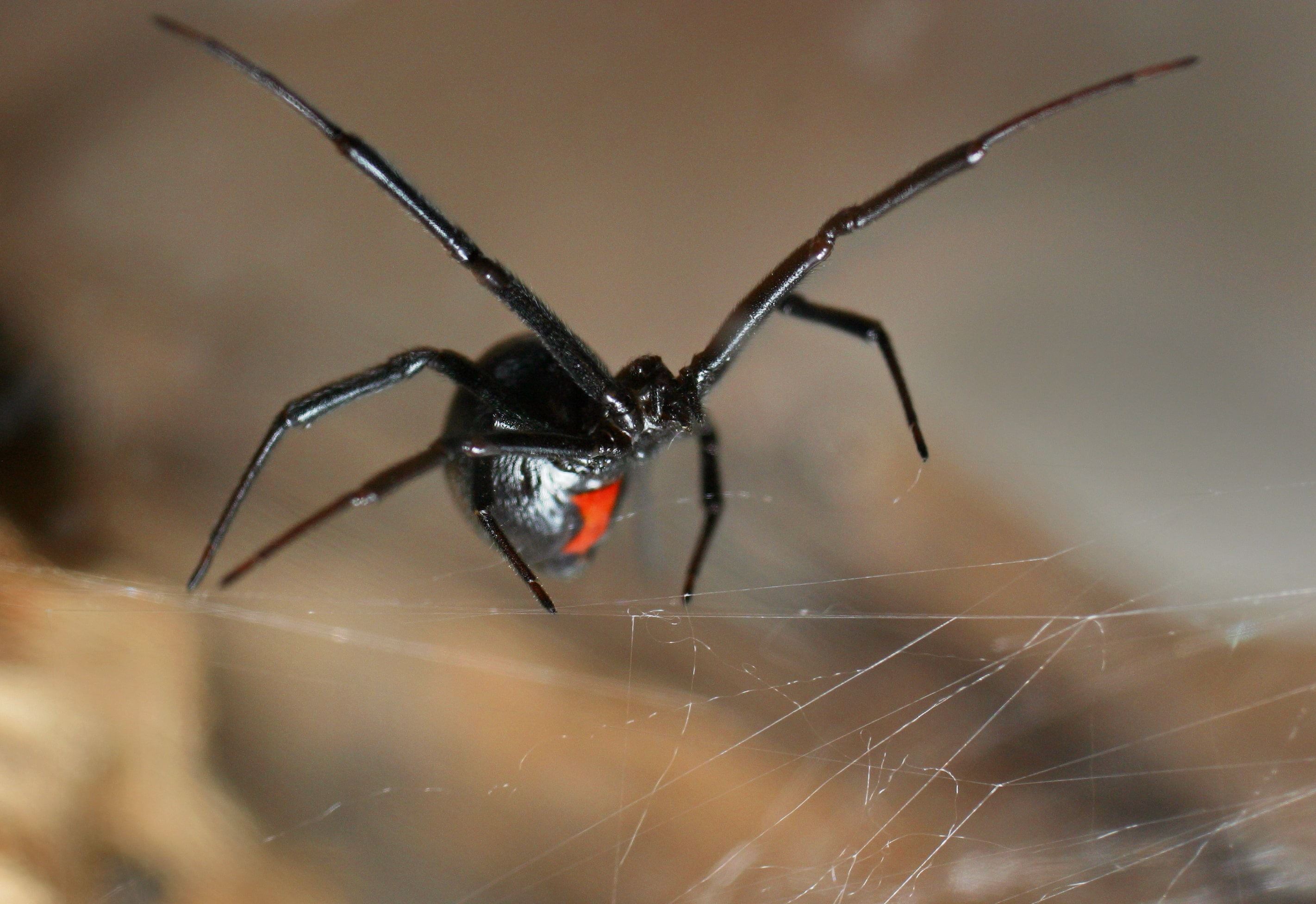 The Most Common Types of Spiders in Nebraska
You may be surprised to learn that there are over 2,000 species of spiders currently in the United States, and a good number of them live within the states of Nebraska and Wyoming. However, there are certain species that tend to appear in the homes and businesses of those residing and working in this part of the country.
Some of these spiders are virtually harmless, but still create extremely messy webs that clutter up every corner of the ceilings and walls on your property.
Are there Poisonous Spiders in Nebraska?
Yes. Nebraska's poisonous spiders, like the wolf spider, will leave painful swelling and scars, while the bites of the brown recluse or the black widow can even be fatal.
If you notice any kind of spider infestation, whether or not you can identify the specific type of species, always contact our professionals for rapid removal.
You can entrust our experts to get rid of any spider that is causing you trouble, including:
Brown recluse spiders
Black widow spiders
Wolf spiders
Hobo spiders
Cellar spiders
Jumping spiders
Yellow sack spiders
Daddy long legs
Identifying Spider Entry Spots with Our Dedicated Inspections
Half the battle of eliminating a Nebraska spider infestation within your house or your commercial location is trying to discover exactly how spiders are getting in.
These wily arachnids are known to enter through doors and windows left ajar, cracks in the foundation, gaps in your siding, holes in the gables and eaves, and even up your ductwork and vents. When we identify the primary spots that your spiders are entering, we can come up with the best options for sealing up or caulking these holes.
---
Contact us now at (308) 888-9924 and our skilled technicians would be happy to offer a free estimate for our Nebraska and Wyoming spider removal services for your property.
---
Our Customers Think
We're amazing!
"Always friendly, courteous and punctual!"

Joe K.

"Professional be it spraying for bugs or long-term termite protection."

Sam D.

"I would highly recommend them to anyone!"

Brandy O.

"Friendly- great customer service"

Debbie W.

"Very pleasant to work and communicate with."

April V.
Dedicated Spider Support No Matter the Season
Unlike many other types of pests you may find on your property which increase their populations in the warmer springs and summers, spiders do not tend to limit their invasions to a specific season.
This means you might need dedicated spider control in Nebraska in the fall and winter as well. The good news is that no matter when you need comprehensive solutions for your spider problem our team at Benzel Pest Control is constantly available to provide the right answer. We can prevent your home or business from looking like it is always Halloween, sweeping away every spider and its messy web.
Reach out to us today at (308) 888-9924 or contact us online to quickly halt your spider issue before it becomes a complete infestation.
Professional Protection for Your Home and Business
Pest Control Leaders with Over 45 Years of Experience

Third Generation Family Owned & Operated

Committed to Excellence and Outstanding Worksmanship